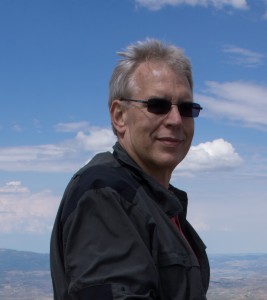 Jan Carl started taking pictures and printing them, black and white, in his home darkroom when he entered high school.  He later became the photo editor of his high school newspaper and yearbook, publishing only pictures he developed.  In college, his educational path took him to computers and how to generate and display 2D and 3D images. He obtained a BA in Engineering and a MS in Computer Science with a thesis in Computer Graphics.
Over the last decade his focus has been to transform to print his "keepers" from the many thousands of digital pictures he has taken over the years. He felt that the breathtaking landscapes like Bryce Canyon or Monument Valley, would look a lot more impressive on prints 6 feet long rather than as an 8″x10″ print from his All-in-One printer or on a monitor screen.  Not to mention the impact portraits make when printed on canvas or fine art papers Furthermore he wanted to prove that he could match the image on his monitor from Photoshop and Lightroom, with what he could print.
His first digital printing attempts were with remote processing labs.  He found that rarely did the colors and tones match what he spent hours creating in Photoshop or Lightroom. After taking a few professional printing courses, he realized that a gallery quality print was a combination of a good photograph, technical knowledge and the best equipment.  He then decided to create Artistry Printing (previously Canvas Worthy), a company focused on gallery class printing services using large format printers, archival pigment inks and museum grade papers. He worked with professional photographers and "prosumers" who wanted a high quality printed image that consistently matches what they saw on their monitor.
However, he further realized while many photographers and artists desire the same thing, some want to do it all themselves. Therefore, he taught courses on digital printing at the Aperture Academy in San Jose, CA.  He also began to photographing and reproducing  customers' artwork at the Pacific Art League in Palo Alto, CA.  He photographed paintings, sculptures, jewelry, etc. as artists wanted accurate copies for their websites, submissions for contests and commission opportunities.  This eventually led to restoring old images by photographing them, cleaning them up in Photoshop and reprinting them. He now works with Galleys such as: the Woodside Gallery in Woodside, CA, the Peninsula Gallery in San Mateo, CA and the Martha Hewett Gallery in Cincinnati, OH  as well offering artists this service privately.  The quality of his prints were so well regarded that he printed Fine-Art Prints and Metal Prints for Keeble & Shuchut's customers in Palo Alto, CA and San Jose Camera & Video in San Jose, CA.
"I am delighted that you're interested in seeing what Artistry Printing can do for you."
Jan Carl Silverman
Master Printer