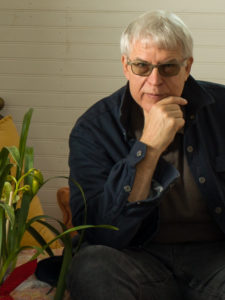 Artistry Printing started out with the goal to provide the highest quality prints to our customers. To do that we purchased the finest pigment ink printers available and use only premium papers and materials. We quickly discovered that that was not enough. The science and technical knowledge behind making a gallery quality print was complex and involved. As we mastered the techniques, we took it upon ourselves to teach others how to do it. Though we still offer private instruction we also learned that the investment in hardware and materials to consistently make good prints, especially large ones, was a bigger investment than most people wanted to make.

Though our initial clients were galleries and professional wedding and portrait photographers we grew to providing fine art printing services to Keeble & Schuchut in Palo Alto and San Jose Camera in San Jose, CA.  Our services quickly grew from classes in making and displaying prints, to private sessions on monitor and paper calibration,  photo restoration, digitizing and reproducing art.

Throughout this journey, we have insisted on direct contact with all our clients and strongly encouraged them to send us their uncompressed, highest-resolution, largest color space images they have. By talking to every customer we get a much better understanding of what they want to accomplish with their prints and can provide suggestions on paper types.  Using Adobe RGB calibrated monitors, we evaluate every image in Lightroom and working with the customer, optimize the image for clarity,  color balance, dynamic range, sharpness and noise.  Finally, verifying that the image can be printed at the size wanted without any distracting artifacts.
We are so certain that you will be satisfied with your print, payment is due on print acceptance.
We offer:
We hope you will take the time to explore our website and contact us to better understand what we can offer you.
Jan Carl Silverman
Master Printer and Owner